General & Laparoscopic Surgery
General & Laparoscopic Surgery at Evercare Hospital Chattogram
Department of General & Laparoscopic Surgery of Evercare Hospital Chattogram offers a wide range of comprehensive and high quality surgical procedures. The department is well equipped with the latest technology and facilities, and is manned by experienced surgeons, nurses and technicians. General Surgery focuses on surgeries of the abdominal organs, breast, thyroid gland and hernias.
Operations of the oesophagus, stomach, colon, liver, gallbladder, and bile duct are done with minimally invasive laparoscopic surgery. Procedures such as treatment of varicose veins, circumcision, vasectomies, and cancer removal are also done by our general surgeons. The responsibility for trauma surgeries involving soft tissues and organs also comes under the realm of general surgery.
CONSULTATION & APPOINTMENTS
The Department provides consultation services in level-2 (OPD) through highly qualified and experienced Consultants, who carefully evaluates each patient. After diagnosing patient's condition, the Consultant discusses available treatment options and recommends the most effective treatment.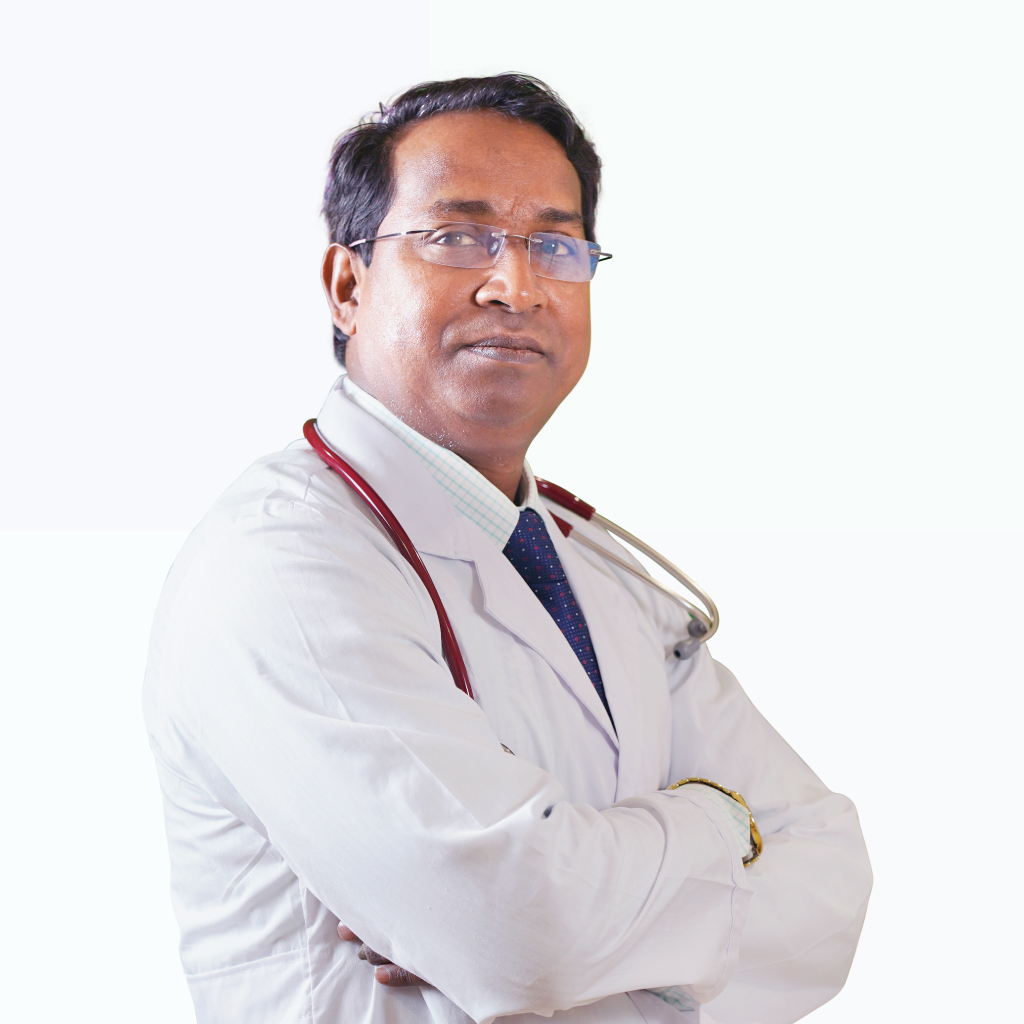 List of Doctors
We can help you choose top specialists from our pool of expert doctors, physicians and surgeons.
Conditions Treated
GENERAL SURGERY
Investigation and management of gastrointestinal tract bleeding & acute and chronic abdominal pain
Management of patients requiring enteral and parenteral nutrition on advice from nutrition team.
Trauma surgery with multidisciplinary management.
Oncologic surgery, including soft tissue tumour resection
Colorectal surgeries
Oncology or cancer related surgeries
ADVANCED LAPAROSCOPIC SURGERY
Diagnostic laparoscopy, laparoscopic appendicectomy, hernia repair, cholecystectomy and intra-operative cholangiogram, common bile duct exploration, repair of perforated peptic ulcers
Laparoscopic adrenalectomy, fundoplication, colectomy, laparoscopy-assisted oesophagectomy
Laparoscopic surgery for advanced malignancies, diagnostic and bypass surgery
HEAD & NECK SURGERY
Investigation and treatment of thyroid diseases, including thyroid cancers
Parotid and other salivary gland surgery
Head and neck endocrine disease, including thyroid and parathyroid glands
HEPATOBILLIARY SURGERY
Surgery of the liver and biliary tract for benign and malignant diseases
Liver resection for malignancies and benign liver diseases, segmental and extended hepatectomy, removal of hydatid cyst
Management of biliary tract strictures: post-inflammatory, post-surgical, malignancies
Surgery for benign diseases and cancer of the pancreas
Minimal access management of stone in the gall bladder and biliary tract and cancers of the gall bladder, liver and biliary duct
Combining laparoscopic cholecystectomy, therapeutic ERCP and laparoscopic exploration of common bile duct
Diagnostic and therapeutic endoscopic retrograde cholangio-pancreaticogram (ERCP) for benign and malignant biliary tract and pancreatic diseases
Endoscopic and operative management of liver cirrhosis, portal hypertension, oesophageal varices
HERNIA SURGERY
All types of hernia surgeries including inguinal and incisional hernia repair is done using laparoscopic technique.
IMPORTANT POINTS ABOUT TESTS/PROCEDURES/SURGERIES, YOUR REPORTS & BILLING ENQUIRIES
Tests/Investigations:

To schedule a test/investigation, please call the relevant OPD front desks.
Your lab investigation samples are to be deposited in the Sample Collection Room located in Level-3, which is open on working days (Saturday-Thursday) from 7.00 am to 8:00 pm, and on Fridays and holidays from 7.00 am to 5.00 pm.
Your investigation reports can be collected from Report Delivery Room by showing the receipt of payment. The hospital shall not be responsible for reports not collected within 30 days after the tests were done. Report Delivery Room is also located in level-1, and is open on working days (Saturday-Thursday) from 9.00 am to 6:00 pm, and on Fridays and holidays from 9.00 am to 5.00 pm.
You will not be able to collect your investigation reports without your receipt of payment. If you have lost your receipt, you may collect a duplicate copy from our Billing Executives (Corporate Desk, OPD, Level-3).
You can request duplicate copy of your investigation reports from the Report Delivery Room, inclusive of BDT 100 additional charge.
Procedures & Surgeries:

If you are interested in undergoing a procedure or surgery, please see our relevant Consultant first.
To search for a Consultant, go to Find a Consultant page and for appointments, go to Make an Appointment
In-patient Reports

A Discharge Summary is provided to a patient upon his/her discharge from the hospital. A discharge summary is a summary of the events during hospitalization of the patient. It outlines the patient's chief complaint, the diagnostic findings, the therapy administered and the patient's response to it, and recommendations on discharge.
To request for detailed in-patient medical reports or to make an insurance claim, refer to our Medical Report
For queries on charges, contact our Billing Department (Corporate Desk, OPD, level 3) or call/e-mail our Billing Executives:
For queries on charges, contact our Billing Department (IP Billing – level 1) or call/e-mail our Billing Concern:
Md. Rashadul Islam
Deputy Manager – Billing
Phone : +88-0241380350-61 Ext- 1030
(From 9 am to 5 pm –Except Holidays)
E-mail: rashadul.islam@evercarebd.com