Orthopaedics
Orthopaedics Care at Evercare Hospital Chattogram
Evercare Hospital Chattogram, in all probability, has the best orthopaedic department in the country, serving to provide 360º care as a Bone & Joint Centre. Our team diagnoses, operates and treats problems affecting the bones, joints and muscles of patients encompassing all age groups.
The Department of Orthopaedics offers out-patient consultation services and procedures. It is well supported by fully equipped operation theatre (OT), intensive care units for pre- and post- operative care, as well as rehabilitation services in Physical Medicine & Rehabilitation Centre. The state-of-the-art OT is equipped with the latest fracture tables and imaging facilities including a C-arm image intensifier.
The hospital is also equipped with CT scan (128 slice), MRI Scan (3 T tesla), and X-ray for prompt screening facilities. The theatre is scrupulously maintained such that the infection rate is always near zero.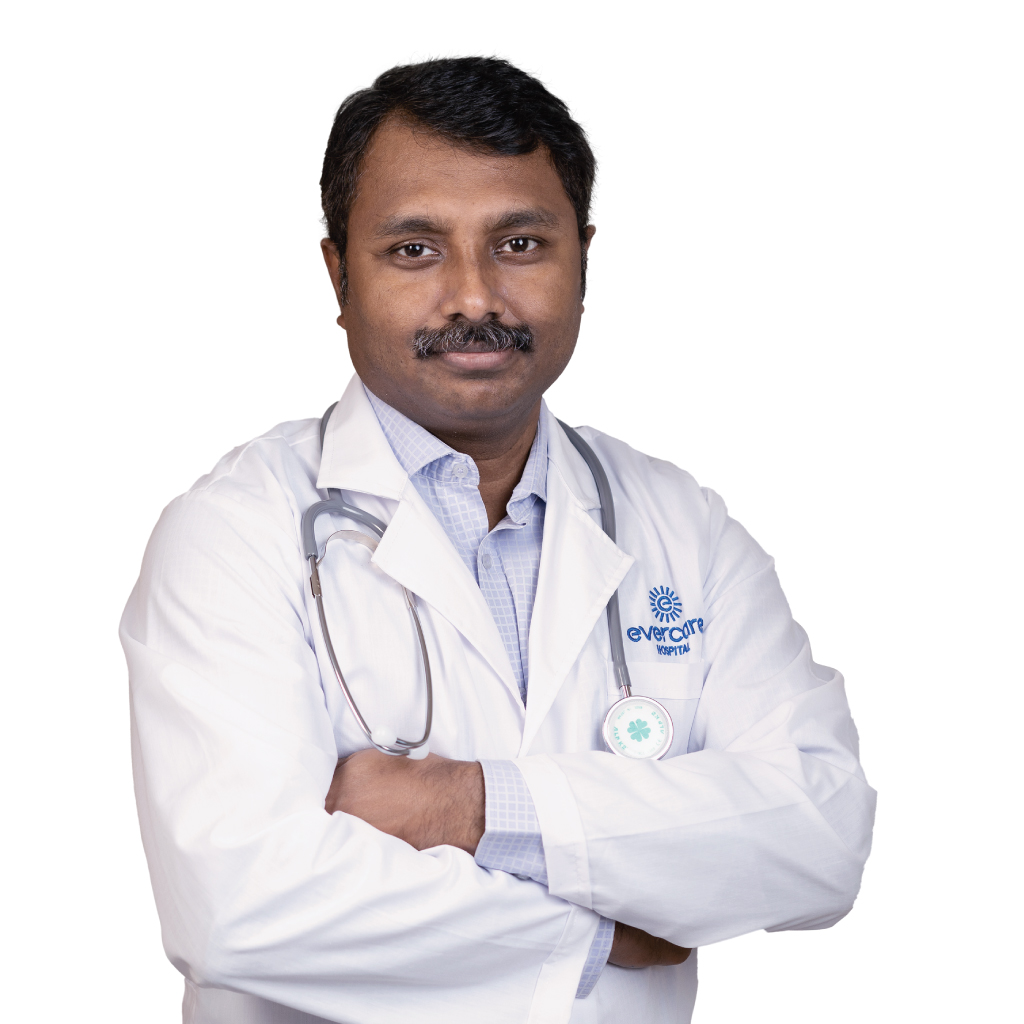 List of Doctors
We can help you choose top specialists from our pool of expert doctors, physicians and surgeons.
Conditions Treated
We take care of:
Any kind of Fracture & Soft tissue injury
Spine & Back Care
All kind of Hip & Knee Problems
Pediatric Orthopaedics
Shoulder Surgery
Sports injury
Old age with Bone Problems
CONSULTATION & APPOINTMENTS
The Department provides consultation services in level-2 (OPD) through highly qualified and experienced Orthopaedic Consultants, who carefully evaluate each patient. After diagnosing the patient's condition, our Consultant discusses available treatment options and recommends the most effective treatment.
ORTHOPAEDIC SURGERIES
Some of the multiple surgical treatments provided under this department include:
Spine Surgery
Laminectomy
Discectomy
Pedicle screw fixation
Anterior casper plating for C-spine
Spondylolisthesis correction
Spinal correction
Anterior or anterolateral decompression for TB spine
Stabilization for fracture spine by – Hartshill fixation
Joint Replacement
Total hip replacement
Total knee replacement
Shoulder replacement
Hemiarthroplasty
Trauma Surgery
Supracondylar nailing
Plating (long bones)
DHS (Hip)
Cannulated screw fixation
External fixation for open fractures
Tension band wiring
Pelvic fracture fixation
K wire fixation
Closed reduction of fractures
Repair of vascular and soft tissue injuries
Interlocking nailing (femur, tibia, humerus)
DCS & Buttress plating (fractures around joints)
Sports Injuries
Diagnostic arthroscopy
Reconstructive arthroscopy
Ligament repair
Recurrent dislocation surgery
Paediatric Orthopaedic Surgery
CTEV correction
CDH correction
Other congenital deformity correction
CP deformity correction
Post-polio deformity correction
Tumour Surgery
Biopsy
En block excision
Amputation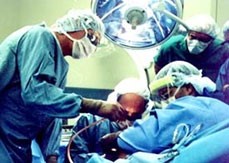 ORTHOPAEDIC REHABILITATION
Patients are provided with specialized rehabilitation services (as needed) pre- and post-surgery through our Physical Medicine & Rehabilitation Centre and are offered comprehensive services and care of the highest quality.
We have an expert Physical Medicine & Rehabilitation Consultant who supervises the patient's rehabilitation through a wide range of therapies, including occupational therapy and physiotherapy. For more information on our Physical Medicine & Rehabilitation services and facilities, please go to Physical Medicine & Rehabilitation Centre.
JOINT PAIN & ARTHRITIS CHECK
Joint Pain & Arthritis Check, offered by our Master Health Check, is recommended for people over the age of 40 who are experiencing at least some symptoms of arthritis. These symptoms typically become worse as time goes by. So, if you are experiencing joint pain, Joint Pain & Arthritis Check is an ideal screening test for you, which will determine if you have arthritis and can then assist you in planning an appropriate treatment program.
Joint Pain & Arthritis Check
Complete Haemogram & ESR
Blood Sugar: Random
Rheumatoid Factor
Serum Uric Acid
Serum Inorganic Phosphate
Serum Calcium
Serum Creatinine
Serum Alkaline Phosphatase
CRP (C-Reactive Protein)
ASO (Anti Streptolysin O)
Diet Counselling
Physiotherapy Evaluation
Consultation
Note: Single or multiple view x-rays of affected areas may be required as per advice of the respective Consultant.
For more details and appointment for Joint Pain & Arthritis Check, please contact our Master Health Check desk:
+88-0241380350-61 Ext- 2030(Ext.-3333)
MHC Services are available from 7:30 am to 4:00 pm, seven days a week.
To view all our Master Health Check packages, click Master Health Check.
IMPORTANT POINTS ABOUT TESTS/PROCEDURES/SURGERIES, YOUR REPORTS & BILLING ENQUIRIES
Tests/Investigations:

To schedule a test/investigation, please call the relevant OPD front desks.
Your lab investigation samples are to be deposited in the Sample Collection Room located in Level-3, which is open on working days (Saturday-Thursday) from 8.00 am to 8:00 pm, and on Fridays and holidays from 9.00 am to 5.00 pm.
Your investigation reports can be collected from Report Delivery Room by showing the receipt of payment. The hospital shall not be responsible for reports not collected within 30 days after the tests were done. Report Delivery Room is also located in level-1, and is open on working days (Saturday-Thursday) from 8.00 am to 8:30 pm, and on Fridays and holidays from 9.00 am to 5.00 pm.
You will not be able to collect your investigation reports without your receipt of payment. If you have lost your receipt, you may collect a duplicate copy from our Billing Executives (Front Desk, OPD- Level-2,3).
You can request duplicate copy of your investigation reports from the Report Delivery Room, inclusive of BDT 100 additional charge.

Procedures & Surgeries:

If you are interested in undergoing a procedure or surgery, please see our relevant Consultant first.
To search for a consultant, go to Find a Consultantpage and for appointments, go to Make an Appointment

In-patient Reports

A Discharge Summary is provided to a patient upon his/her discharge from the hospital. A discharge summary is a summary of the events during hospitalization of the patient. It outlines the patient's chief complaint, the diagnostic findings, the therapy administered and the patient's response to it, and recommendations on discharge.
To request for detailed in-patient medical reports or to make an insurance claim, refer to our Medical Report

For queries on charges, contact our Billing Department (IP Billing Desk, Front desk, OPD- level 1) or call/e-mail our Billing Executives:
For queries on charges, contact our Billing Department (IP Billing – level 1) or call/e-mail our Billing Concern:
Md. Rashadul Islam
Manager – Billing
Phone : +88-0241380350-61 Ext- 1031
(From 9 am to 5 pm –Except Holidays)
E-mail: rashadul.islam@evercarebd.com