Cardiology Care Center
Cardiology Care Centre at Evercare Hospital Dhaka
The Cardiology Department of Evercare Hospital Dhaka has gained reputation for its dynamic and innovation in the diagnosis, investigation and treatment of patients with all forms of heart diseases, both generally encountered and complex cases. We have a dedicated unit of full-time Consultants, and a team of junior doctors, nurses, and technicians trained to the highest standard in cardiac assessment.
Our specialists diagnose and manage full range of heart conditions, and we are fully equipped with state-of-the-art facilities and complete range of services – from cardiac investigations to Interventional Cardiology procedures in ultramodern Catheterization Lab (Cath Lab). Cardio-pulmonary rehabilitation program is offered to patients through our Physical Medicine & Rehabilitation Centre.
The hospital offers a multidisciplinary in-patient program, and also has complete Coronary Care Unit and Cardiothoracic ICU for critical cardiac patients. For emergency patients, we have 24-hour Accident & Emergency Centre and specialized team for stabilization and treatment of the patient.
CONSULTATION & APPOINTMENT
Department of Cardiology provides consultation services in level-5 (OPD) through highly qualified and experienced Consultants, who carefully evaluate each patient. After diagnosing the patient's condition, our consultants discuss available treatment options and recommend the most effective treatment.
List of Doctors
We can help you choose top specialists from our pool of expert doctors, physicians and surgeons.
Conditions Treated
The Department generally treats cardiac conditions related to Coronary Artery Disease, Hypertension, Arrhythmias, Atrial Fibrillation, Cardiomyopathy, high cholesterol, Congenital Heart Defects, Acute myocardial infarction, Heart Failure,  Heart Valve Diseases, other co-morbid conditions, etc.
CARDIAC INVESTIGATIONS (NON-INVASIVE)
The Department of Cardiology provides state-of-the-art investigation facilities like:
Electrocardiogram (ECG)
Echocardiogram
Color Doppler Echo
Dobutamine Stress Echo (DSE)
Transesophageal Echo (TEE)
Exercise Tolerance Test (ETT/TMT)
Holter monitor
24 Hour Ambulatory BP monitor
Tilt Test/Tilt Table Test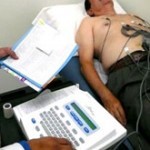 INTERVENTIONAL CARDIOLOGY
Advanced Interventional Cardiology procedures are provided by the department in the hospital's ultramodern Cath Lab. Common procedures performed include: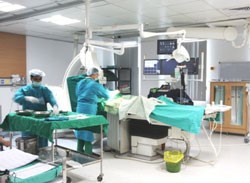 Radial & Femoral Angiography & Angioplasty
Peripheral Angiogram & Angioplasty (carotid, subclavian, lilac femoral, renal, etc.)
Directional Coronary Artery Stenting
CT Coronary Angiography
Intra-vascular ultrasound (IVUS), FFR
Rotablation
Balloon valvuloplasty
Non-surgical closure of holes in the heart such as ASD, VSD and PDA
Temporary Pacemaker
Permanent Pacemaker Implant/ AICD/ CRT Implant
Electrophysiological Study (EPS) & Ablation
Due to its self-contained design, Micra which is 93% smaller than conventional pacemakers, can be placed in the heart through a vein in the leg, leaving no incision scars while eliminating potential medical complications from wires running in the heart.
EMERGENCY CARDIAC CARE
For patients with emergency conditions like stroke, heart attack or heart failure, the hospital represents a coordinated effort by its 24-hour Accident & Emergency Centre, as well as medical, nursing and allied health staff to ensure that patients go through timely treatment and monitoring according to clinical guidelines.
Our emergency services offer round-the-clock ventilator and life support equipped ambulances with trained paramedic team on site. Emergency patients are sent directly to Coronary Care Unit (CCU) or Cath Lab (as needed). For more information on our emergency services and facilities, please click Accident & Emergency Centre.
CARDIO-PULMONARY REHABILITATION
Patients are provided with specialized outpatient and in-patient rehabilitation services through our Physical Medicine & Rehabilitation Centre, and are offered comprehensive services and care of the highest quality.
We have expert Physical Medicine & Rehabilitation Consultant who supervises the patient's rehabilitation through a wide range of therapies, including occupational therapy and physiotherapy. For more information on our Physical Medicine & Rehabilitation services and facilities, please click Physical Medicine & Rehabilitation Centre.
IMPORTANT POINTS ABOUT TESTS/PROCEDURES/SURGERIES, YOUR REPORTS & BILLING ENQUIRIES
Tests/Investigations:

To schedule a test/investigation, please call the relevant OPD front desks.
Your lab investigation samples are to be deposited in the Sample Collection Room located in the hospital's atrium, which is open on working days (Saturday-Thursday) from 7.00 am to 10:00 pm, and on Fridays and holidays from 7.00 am to 3.00 pm.
Your investigation reports can be collected from Report Delivery Room by showing the receipt of payment. The hospital shall not be responsible for reports not collected within 30 days after the tests were done. Report Delivery Room is also located in the hospital's atrium, and is open on working days (Saturday-Thursday) from 8.00 am to 8.30 pm, and on Fridays and holidays from 9.00 am to 5.00 pm.
You will not be able to collect your investigation reports without your receipt of payment. If you have lost your receipt, you may collect a duplicate copy from our Billing Executives (Corporate Desk, Atrium – level 1).
You can request duplicate copy of your investigation reports from the Report Delivery Room, inclusive of BDT 100 additional charge.
Procedures & Surgeries:

If you are interested in undergoing a procedure or surgery, please see our relevant Consultant first.
To search for a Consultant, go to Find a Consultant page and for appointments, go to Make an Appointment
In-patient Reports

A Discharge Summary is provided to a patient upon his/her discharge from the hospital. A discharge summary is a summary of the events during hospitalization of the patient. It outlines the patient's chief complaint, the diagnostic findings, the therapy administered and the patient's response to it, and recommendations on discharge.
To request for detailed in-patient medical reports or to make an insurance claim, refer to our Medical Report
For queries on charges, contact our Billing Department (Corporate Desk, Atrium – level 1) or call/e-mail our Billing Executives:
Mr. Taslimur Rahman:
AGM – Financial Operation
Phone : +88-02-8431661-5; Ext-1353
(From 9 am to 5 pm –Except Holidays)
E-mail: taslimur.rahman@evercarebd.com