Ophthalmology
Ophthalmology Centre at Evercare Hospital Dhaka
The Department of Ophthalmology of Evercare Hospital Dhaka provides both basic and specialised eye care services for patients. Our trained and experienced Consultant provides specialised treatment for a wide variety of eye problems.
Specialised equipment such as the argon laser for treatment of diabetic eye diseases, and computerised visual field analysers for assessment of glaucoma, are available. Our Consultant, trained in optometry, helps in the prescription of glasses for both adults and children. All surgeries are conducted at state-of-the-art operation theatres of the hospital, and over 90% of the surgeries do not require hospital admission. The theatre is equipped with a phaco-emulsification machine for small incision cataract surgery.
CONSULTATION & APPOINTMENTS
The department provides consultation services in level-4 through highly qualified and experienced Consultant, who carefully evaluates each patient. After diagnosing the patient's condition, our Consultant discusses available treatment options and recommends the most effective treatment.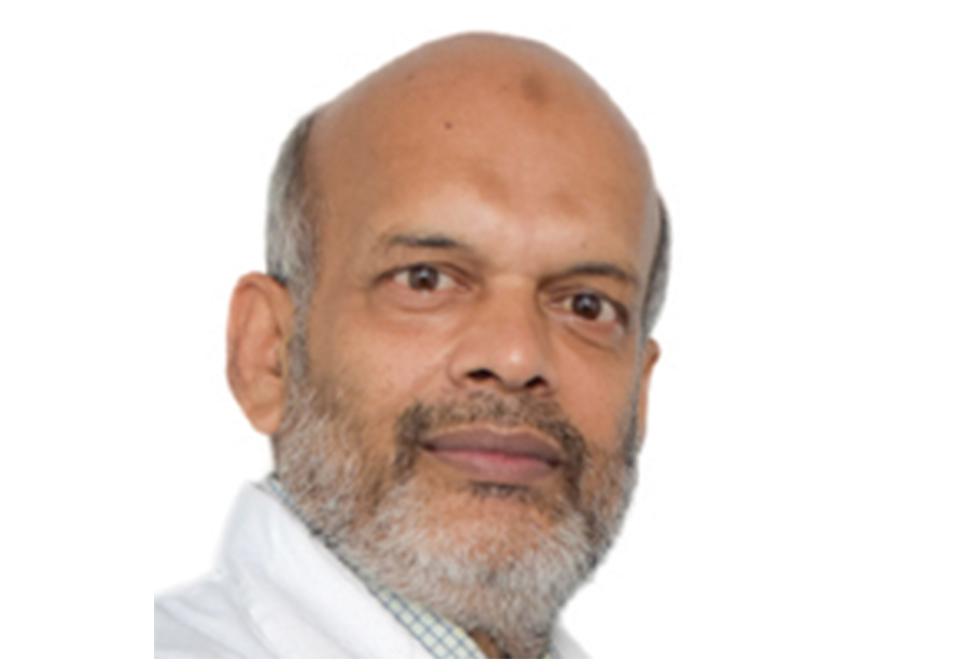 Coordinator & Senior Consultant
List of Doctors
We can help you choose top specialists from our pool of expert doctors, physicians and surgeons.
Conditions Treated
General Screening for common eye problems; e.g. deterioration or loss of vision, eye pain, redness, tearing, eye discharge
Assessment of fitness to drive
Cataract surgery (including phaco-emulsification) and intra-ocular lens (IOL) implant
Glaucoma and phaco-glaucoma surgeries
Oculoplastic surgery for correction of droopy lids, aberrant eyelashes, blocked naso-lacrimal ducts and orbital trauma
Diagnosis and treatment of patients with ophthalmic problems arising from neurological diseases or neurosurgical conditions
Treatment of patients with vitreo-retinal disease, e.g. retinal detachments or advanced diabetic retinopathy
24-hour emergency eye service in the Accident & Emergency Department for treatment of acute eye trauma and other emergencies.
IMPORTANT POINTS ABOUT TESTS/PROCEDURES/SURGERIES, YOUR REPORTS & BILLING ENQUIRIES
Tests/Investigations:

To schedule a test/investigation, please call the relevant OPD front desks.
Your lab investigation samples are to be deposited in the Sample Collection Room located in the hospital's atrium, which is open on working days (Saturday-Thursday) from 7.00 am to 10:00 pm, and on Fridays and holidays from 7.00 am to 3.00 pm.
Your investigation reports can be collected from Report Delivery Room by showing the receipt of payment. The hospital shall not be responsible for reports not collected within 30 days after the tests were done. Report Delivery Room is also located in the hospital's atrium, and is open on working days (Saturday-Thursday) from 8.00 am to 8.30 pm, and on Fridays and holidays from 9.00 am to 5.00 pm.
You will not be able to collect your investigation reports without your receipt of payment. If you have lost your receipt, you may collect a duplicate copy from our Billing Executives (Corporate Desk, Atrium – level 1).
You can request duplicate copy of your investigation reports from the Report Delivery Room, inclusive of BDT 100 additional charge.
Procedures & Surgeries:

If you are interested in undergoing a procedure or surgery, please see our relevant Consultant first.
To search for a Consultant, go to Find a Consultant page and for appointments, go to Make an Appointment
In-patient Reports

A Discharge Summary is provided to a patient upon his/her discharge from the hospital. A discharge summary is a summary of the events during hospitalization of the patient. It outlines the patient's chief complaint, the diagnostic findings, the therapy administered and the patient's response to it, and recommendations on discharge.
To request for detailed in-patient medical reports or to make an insurance claim, refer to our Medical Report
For queries on charges, contact our Billing Department (Corporate Desk, Atrium – level 1) or call/e-mail our Billing Executives:
Mr. Taslimur Rahman:
AGM – Financial Operation
Phone : +88-02-8431661-5; Ext-1353
(From 9 am to 5 pm –Except Holidays)
E-mail: taslimur.rahman@evercarebd.com