Neurosurgery
Neurosurgery Care at Evercare Hospital Chattogram
Neurosurgery is the surgical specialty concerned with diagnosis, treatment and rehabilitation of patients with disorders that affect the nervous system, including the brain, spinal column, spinal cord, peripheral nerves, and extra-cranial cerebrovascular system. These disorders may be due to a birth defect, traumatic injury, cancer or other reasons.
Department of Neurosurgery of Evercare Hospital Chattogram employs a multidisciplinary approach to providing comprehensive neurosurgical services, utilizing state-of-the-art equipments and facilities. Our team consists of expert neurosurgeons, neuro nurses and technicians. We also have skilled doctors from other departments for support with Neurosurgery subspecialties.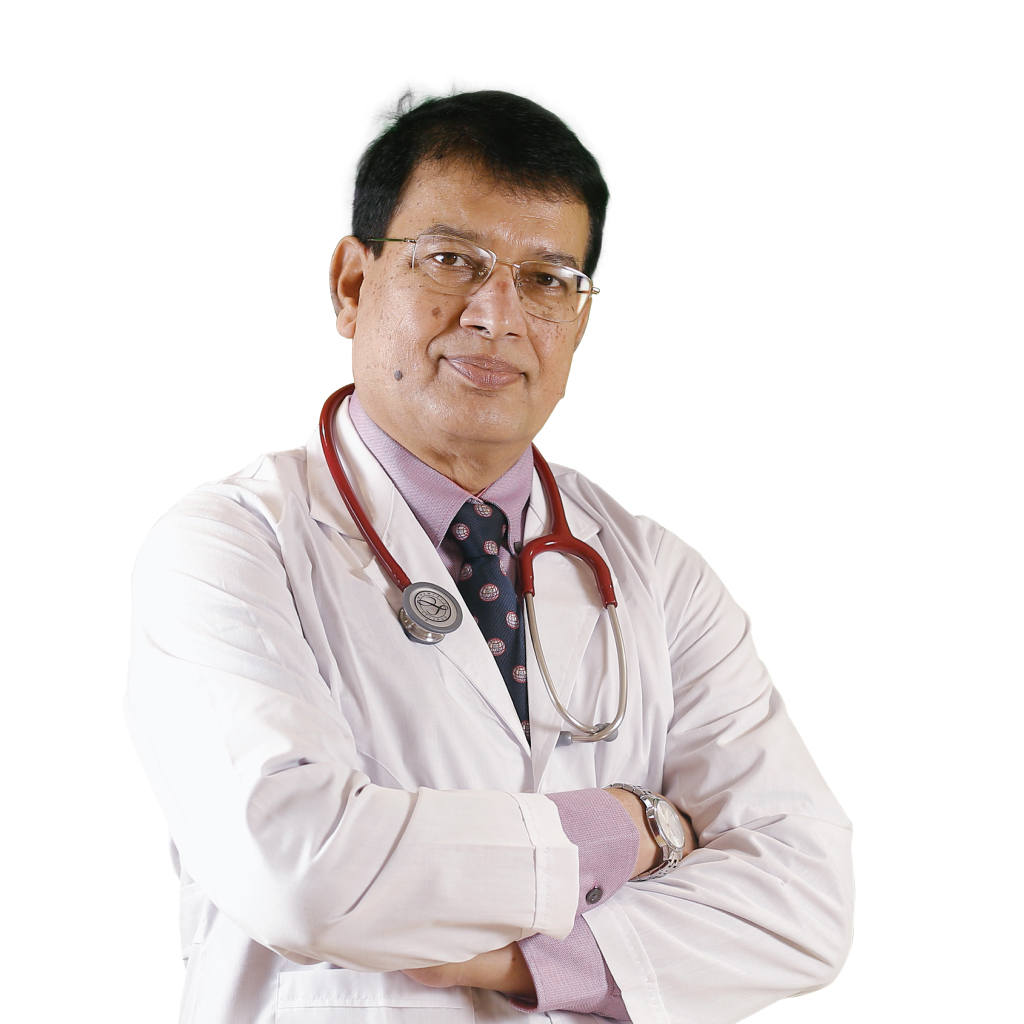 Senior Consultant & Coordinator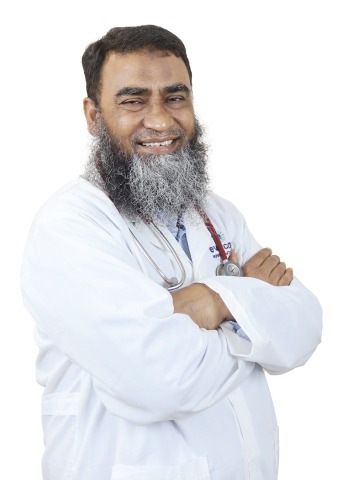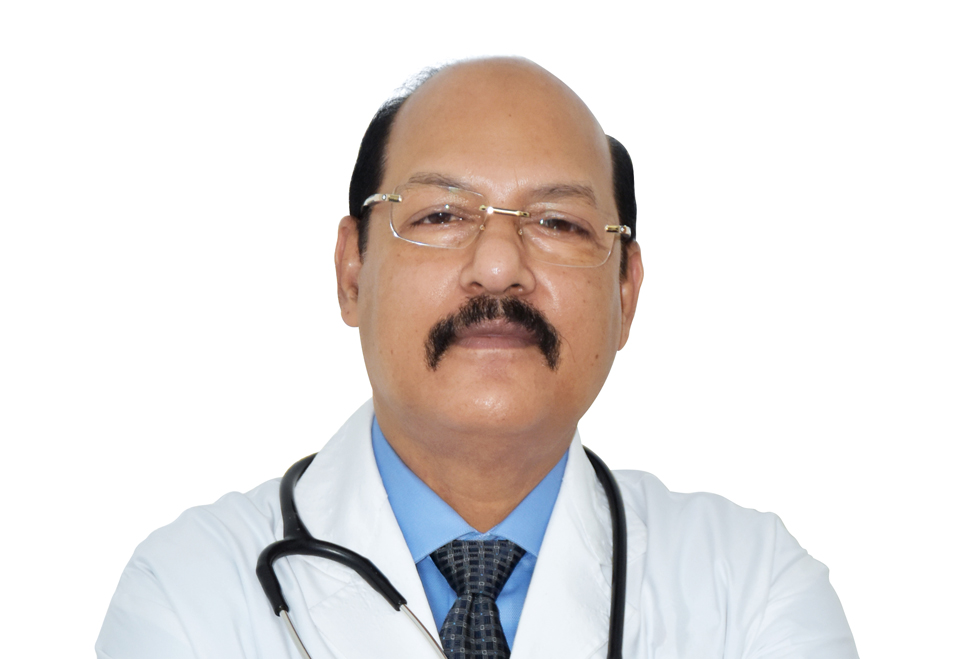 List of Doctors
We can help you choose top specialists from our pool of expert doctors, physicians and surgeons.
Conditions Treated
Evercare Neurosurgery Department offers surgery and management of a variety of neurological conditions in both adults and children; the most common include:
Brain Tumors
Traumatic brain & spine injuries
Brain haemorrhage
Brain & spine tumours and infections
Cerebrovascular disorders like aneurysm, arteriovenous malformations (AVM), vascular malformations, ischemic disorders, and stroke
Epilepsy
Movement disorders like Parkinson's disease, dystonia, tremor, and spasticity
Nerve disorders like nerve injury & tumours, and entrapment syndromes
Spine and peripheral nerve disorders
Pain
Congenital disorders like hydrocephalus and others.
Paediatric Neurosurgery
NEURO DIAGNOSTICS
X-Rays
Evercare neuroradiologists perform x-rays of the skull for evaluating the fractures of the bones of the skull and detecting other conditions of the skull and brain.
| Make Appointment for X-ray: Call Radiology Reception at +88-0241380350-61 Ext- 2030||
CT Scan and CT Angiogram (CTA)
Evercare radiologists use the most advanced CT technology (64 slice CT scanner) to obtain the greatest possible visual detail of the patient's brain.
| Make Appointment for CT Scan/CTA: Call Radiology Reception at +88-0241380350-61 Ext- 2030|
Magnetic Resonance Imaging (MRI ) & Magnetic Resonance Angiogram (MRA)
Evercare offers advanced high-field MRI technology (1.5 tesla) that utilizes powerful magnetic fields and radiofrequencies to help us make accurate diagnoses of neurological disorders.
| Make Appointment for MRI/MRA: Call Radiology Reception at +88-0241380350-61 Ext- 2030| |
Electroencephalogram (EEG)
An electroencephalogram (EEG) at Evercare is one of many diagnostic procedures performed to measure electrical brain activity.
| Make Appointment for EMG/NCS: Call Neurology Reception at  +88-0241380350-61 Ext- 2033 |
Electromyography (EMG) & Nerve Conduction Study (NCS)
Electromyography (EMG) involves testing the electrical activity of muscles, while Nerve Conduction Study (NCS) measures the conducting function of nerves.
| Make Appointment for EMG/NCS: Call Neurology Reception at +88-0241380350-61 Ext- 2032|
Evoked Potentials Studies
Evercare neurologists have specialized expertise in using evoked potentials studies (first in Bangladesh) to assist in the diagnosis of multiple sclerosis and other neurological disorders. The hospital offers visual, auditory and brainstem Evoked Potentials Studies.
| Make Appointment for Evoked Potentials Studies: Call Neurology Reception at +88-0241380350-61 Ext- 2001|
Lumbar Puncture (Spinal Tap)
Neurologists at Evercare Hospital Chattogram are experienced in using lumbar puncture (also known as a "spinal tap") in developing an accurate diagnosis for neurological conditions.
Muscle Biopsy & Histopathology Service
Histopathologists of Evercare Lab Medicine Departmentuse variety of procedures to diagnose muscular dystrophy, myasthenia gravis, amyotrophic lateral sclerosis (ALS) and other neuromuscular conditions, including a muscle biopsy.
Imaging tests are reported by qualified and experienced neuro-radiologist; neurophysiology studies are conducted and supervised by trained and experienced neuro-physiologist and reported by qualified neurologist and clinical neuro-physiologist.
GENERAL NEUROSURGERY
The department offers full range of neurosurgeries, including endoscopic and micro-neurosurgery with international standard facilities like:
State-of-the-art purpose-built operation theatre
High magnification operating microscope for microsurgeries, as well as special microsurgical instruments
Endoscopes for minimally invasive and endoscopic surgeries
Highly skilled neurosurgeons and medical team
Sophisticated anaesthetic techniques
General Neurosurgeries commonly performed by Evercare Neurosurgery Department include:
Surgery for all head and spinal injuries, intracranial haemorrhage (subdural, extradural and intracerebral haematoma), congenital cranial and spinal malformations, epilepsy, brain and spine infections, etc.
Surgery for cranio-vertebral junction pathology
Repair of cerebrospinal fluid (CSF) leak
Cerebrospinal fluid (CSF) shunt for hydrocephalus, cysto-peritoneal, theco-peritoneal, and theco-plural shunt.
Intracranial pressure monitoring for benign intracranial hypertension
Cranioplasty for skull deformity
Microdiscectomy, laminectomy, laminoplasty, and foraminotomy for lower back pain and radiating pain in lower limbs
Lumbar interbody fusion with pedicle screw fixation for lower back pain and instability of lumbar spine (spondylolisthesis)
Anterior cervical discectomy and fusion for neck pain and radiating pain in the upper limbs, myelopathy, or radiculopathy
Cervical corpectomy and fusion for infection or fracture in the cervical spine
Lateral mass screw fixation for cervical spine instability
Carpel tunnel and ulnar nerve decompression for hand and finger pain
NEURO ONCOLOGY SURGERY
The department offers treatment for all sorts of brain and spine tumours, including intra & extramedullary, supra & infratentorial, sellar & suprasellar, and skull base tumours.
Our surgeons have expertise in meningiomas, pituitary adenomas and vestibular schwannomas (acoustic tumours). Tumours surgeries involve endoscopic and micro-surgeries. Further management of these cancer patients is provided by our medical oncologists with chemotherapy facilities.
PAEDIATRIC NEUROSURGERY
The department offers treatment for neurological disorders in children and adolescents. We specialize in surgeries like brain and spine tumours & injuries, shunts, cranial & spinal dysraphism, idiopathic adolescent scoliosis, epilepsy, movement disorders, cerebral palsy, hydrocephalus and other congenital disorders, etc. Neurosurgeons work closely with paediatric physicians and other specialists to provide the highest level of coordinated care to children.
NEURO INTENSIVE CARE & NEURO ANAESTHESIA
Evercare Hospital Chattogram has a complete Neuro Intensive Care Unit (NICU) which provides specialized care for patients with acute, life-threatening neurological illness or injury. All patients are looked after by dedicated neuro anesthesiologist.
Conditions requiring intensive care include stroke, traumatic brain and spine injury, subarachnoid hemorrhage, aneurysm, autoimmune and movement disorders (Parkinson's disease, multiple sclerosis, Gullian-Barre, etc.). A team of critical care professionals are present 24/7 to monitor every patient and to tend to every need using advanced technology and facilities.
Emergency situations are dealt by Accident & Emergency Centre. Please call 10663 during any emergency. After stabilization of an emergency neurological patient, he/she is most often transported to Evercare Neuro Intensive Care Unit for further treatment.
NEURO REHABILITATION
Neuro rehabilitation is provided to patients, as needed, pre- and post- surgery by Evercare Physical Medicine & Rehabilitation Centre. Rehabilitation services, including occupational therapy, physiotherapy and speech therapy, aim to aid in the management or recovery of patients with neurological injury or illness, and to minimize and/or compensate for any functional alterations resulting from it.
Patients are provided with specialized out-patient and in-patient rehabilitation services and are offered comprehensive services and care of the highest quality. We have expert Consultant who supervises the patient's rehabilitation through a wide range of therapies. For more information on our physical medicine & rehabilitation services and facilities, please click Physical Medicine & Rehabilitation Centre.
IMPORTANT POINTS ABOUT TESTS/PROCEDURES/SURGERIES, YOUR REPORTS & BILLING ENQUIRIES
Tests/Investigations:

To schedule a test/investigation, please call the relevant OPD front desks.
Your lab investigation samples are to be deposited in the Sample Collection Room located in Level-3, which is open on working days (Saturday-Thursday) from 8.00 am to 8:00 pm, and on Fridays and holidays from 9.00 am to 5.00 pm.
Your investigation reports can be collected from Report Delivery Room by showing the receipt of payment. The hospital shall not be responsible for reports not collected within 30 days after the tests were done. Report Delivery Room is also located in level-1, and is open on working days (Saturday-Thursday) from 8.00 am to 8:30 pm, and on Fridays and holidays from 9.00 am to 5.00 pm.
You will not be able to collect your investigation reports without your receipt of payment. If you have lost your receipt, you may collect a duplicate copy from our Billing Executives (Front Desk, OPD- Level-2,3).
You can request duplicate copy of your investigation reports from the Report Delivery Room, inclusive of BDT 100 additional charge.

Procedures & Surgeries:

If you are interested in undergoing a procedure or surgery, please see our relevant Consultant first.
To search for a consultant, go to Find a Consultantpage and for appointments, go to Make an Appointment

In-patient Reports

A Discharge Summary is provided to a patient upon his/her discharge from the hospital. A discharge summary is a summary of the events during hospitalization of the patient. It outlines the patient's chief complaint, the diagnostic findings, the therapy administered and the patient's response to it, and recommendations on discharge.
To request for detailed in-patient medical reports or to make an insurance claim, refer to our Medical Report

For queries on charges, contact our Billing Department (IP Billing Desk, Front desk, OPD- level 1) or call/e-mail our Billing Executives:
For queries on charges, contact our Billing Department (IP Billing – level 1) or call/e-mail our Billing Concern:
Md. Rashadul Islam
Deputy Manager – Billing
Phone : +88-0241380350-61 Ext- 1031
(From 9 am to 5 pm –Except Holidays)
E-mail: rashadul.islam@evercarebd.com