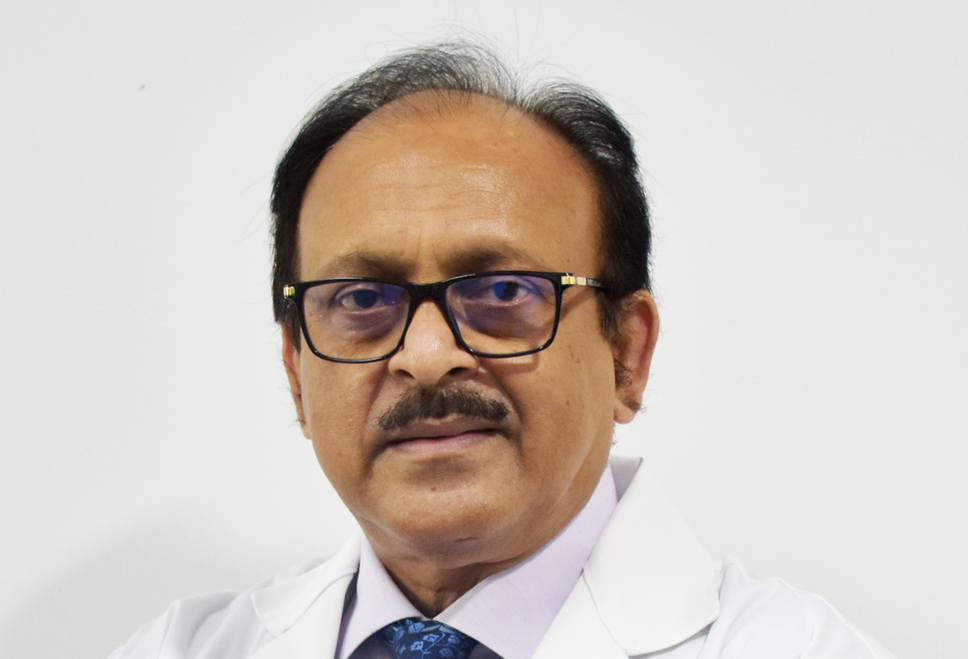 Dr. Niaz Ahmed, MBBS, DA (Diploma in Anaesthesiology), MCPS (Anaesthesiology), FCPS (Anaesthesiology)
Coordinator & Senior Consultant
Department: Cardiothoracic Anaesthesia
Dr. Niaz Ahmed did his MBBS from Sylhet Medical College in 1986 and took his DA (Diploma in Anaesthesiology) from Dhaka University in 1994. After that Dr. Niaz did his MCPS (Anaesthesiology) in 1995 and FCPS (Anaesthesiology) in 2004 from Bangladesh college of Physicians and Surgeons.
He was Associate Professor in Anesthesiology in Dhaka National Medical College Hospital, Dhaka. He has experience in Cardiac Anesthesia and ICU for 8 yrs in Ibrahim Cardiac Hospital & Research Institute. He was actively involved in Anesthesia & ICU management of different types of cardiac surgeries which include CABG (on-pump, off- pump), Valve Replacement, Emergency CABG, Redo CABG, Ventricular Septal Rupture (VSR),Vascular cases, Thoracic cases, Pediatrics cases like ASD, VSD, Tetralogy of Fallot's, Intra cardiac shunt repair and other complex congenital cardiac cases. Total number of cardiac surgical cases done by Dr. Niaz in Ibrahim Cardiac Hospital & Research Institute was an average of 630 no. per year.
Dr. Niaz worked as Anesthesiologist for 12 yrs in General and other Surgical Procedures. He attended seminars and international conferences. He has six numbers of publications in reputed peer reviewed journals.
Before joining Evercare Hospital Dhaka, Dr. Niaz worked as Senior Consultant in the Dept. of Cardiac Anesthesiology in Ibrahim Cardiac Hospital & Research Institute, Shahbag, Dhaka.