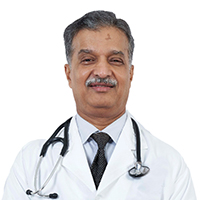 Prof. (Dr.) Md. Shahabuddin Talukder, MBBS, D.Card. (DU), FCPS (Medicine)
Senior Consultant
Department: Cardiology
Obtained his MBBS from Rajshahi Medical College.

He served as a doctor in the Health Service of Iran (named Most Excellent Primary Health System by Unicef).

Trained in Internal Medicine with specialization in Cardiology from Shaheed Suhrawardi Hospital Dhaka and Dhaka Medical College. There he subsequently obtained his D.Card and FCPS. He received further training in Interventional Cardiology from NICVD and Jeslok Hospital in Mumbai, and specialized training in Intra-Cardiac Device Implementation from Germany.

With over 21 years of experience in Interventional Cardiology with specialization in Coronary, Angioplasty Carotid and Peripheral Angiogram. He is the choice doctor for complex Chronic Occlusion and Coronary cases.