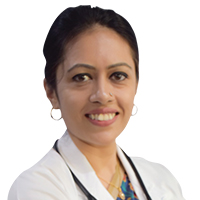 Dr. Nusrat Farooq , MBBS, FCPS (Pediatrics) MRCPCH (UK)
Consultant
Department: Neonatology
Dr. Nusrat Farooq has over 12 years of experience in the field of paediatrics.
She completed her MBBS from Dhaka Medical College Hospital.
She obtained post graduate training at Dhaka Shishu Hospital and Dhaka Medical College Hospital.
In 2011, after completing her FCPS in Paediatrics, She joined Apollo as a Registrar at the department of Neonatology. However, given her dedication and constant lookout for up-skilling herself she applied for fellowship in Neonatology to KK Women's and Children's Hospital at Singapore. She served at KKH for two years and then she opted to come back and finally decided to join here.
She completed MRCPCH in 2017 from the Royal College of Pediatrics and Child Health, UK.
Dr. Nusrat has been involved in many study and research project including Bangladesh and abroad.
Dr. Nusrat has specialized training in managing high risk neonates including neonatal procedures and intervention along.