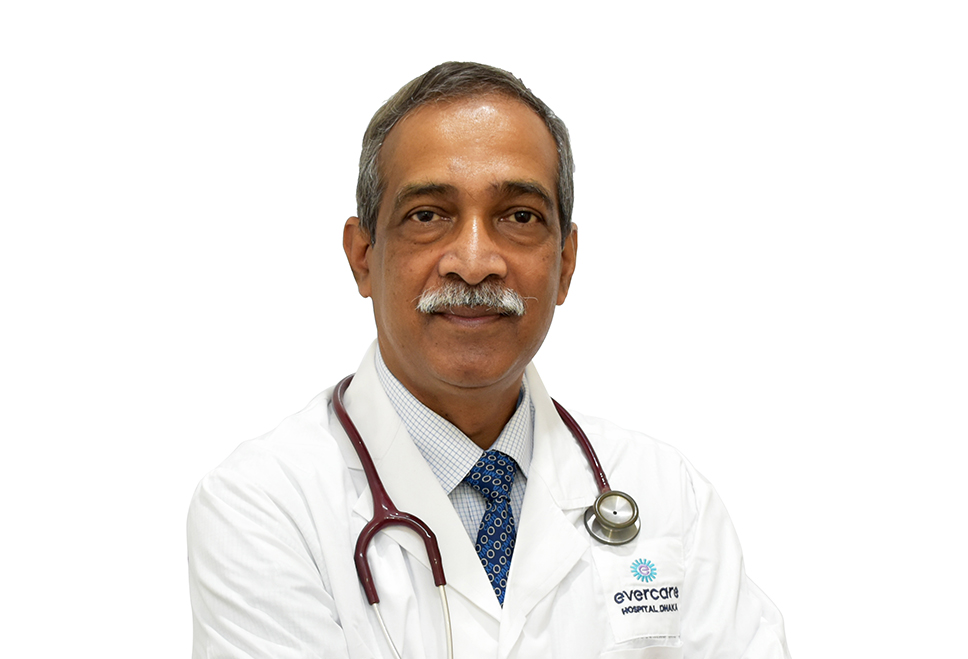 Prof. (Col.) Dr. Md. Aminul Islam, MBBS, MS (Neurosurgery) Fellow NNI, Singapore, Fellow Micro-neurosurgery, KEM Hospital, Mumbai, India, Fellowship in Endo-neurosurgery, Jabalpur, India
Senior Consultant
Department: Neurosurgery
Areas of expertise
Prof. (Col.) Dr. Md. Aminul Islam completed his MBBS from Dhaka Medical College in 1987. He completed his MS in Neurosurgery from BSMMU subsequently.
Prof. (Col.) Dr. Md. Aminul Islam completed his Fellowship in Cerebrovascular Neurosurgery from National Neuroscience Institute, Singapore. He completed his Fellowship in Micro-neurosurgery from King Edward Memorial Hospital & Seth G S Medical College, Mumbai, India and also received a Fellowship in Endo-neurosurgery from Netaji Subhash Chandra Bose Medical College and Hospital, Jabalpur, India.
Prior to joining Evercare Hospital Dhaka, Dr. Aminul Islam served at CMH Dhaka as the Head of the Neurosurgery Centre. For more than a decade he was a Professor of Neurosurgery at Armed Forces Medical College, Dhaka. He also worked as a part-time Consultant at United Hospital Dhaka at the Department of Neurosurgery.
Prof. (Col.) Dr. Md. Aminul Islam is the Vice President of the Alumni Association of Neurosurgery BSMMU. He was Ex-Vice President and at present member of the executive committee of the Bangladesh Society of Neurosurgeons. He was also the ex-Vice President of the Bangladesh Neuro-spine Society.
He has a good number of publications in various journals at home and abroad. Prof. (Col.) Dr. Md. Aminul Islam has also presented papers and participated in scientific seminars around the world as president of the session and in other forms. He is a pioneer in Bangladesh in publishing a textbook on 'Traumatic Brain Injury'.