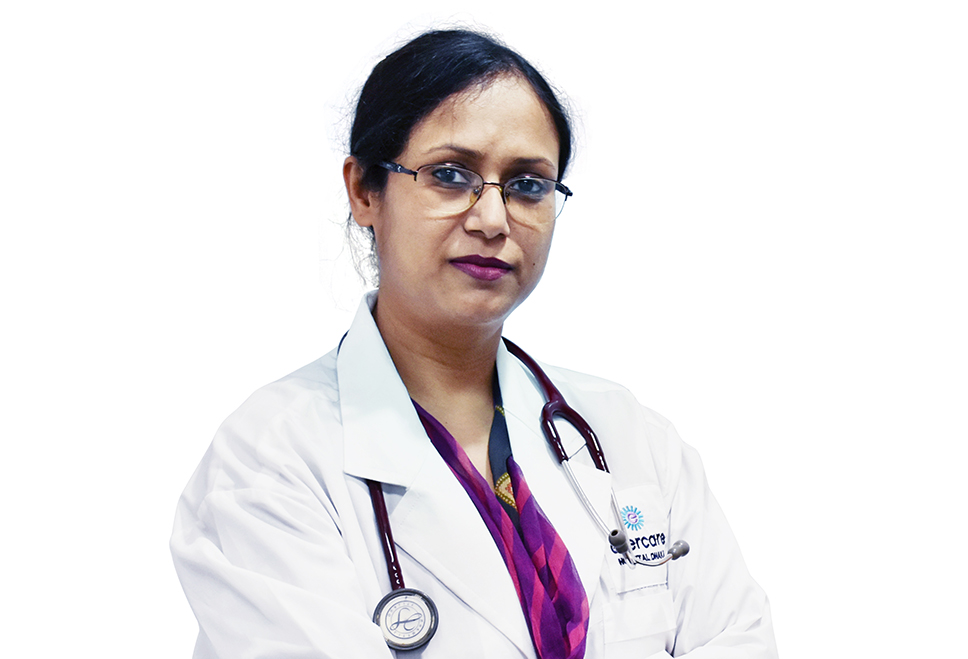 Lt. Col. (Dr) Syeda Asmema Shashi, FCPS (Surgery), MS (Plastic Surgery) Fellowship in Plastic, Reconstructive and Aesthetic Surgery, SGH (PGMI)
Senior Consultant
Department: Plastic, Reconstructive & Cosmetic Surgery


After completion of MBBS, Lt. Col. (Dr) Syeda Asmema Shashi pursued FCPS in Surgery from Bangladesh College of Physicians and Surgeons. Then she completed her Masters in Plastic surgery from Dhaka Medical College.

Lt. Col. (Dr) Syeda Asmema Shashi also went for a Fellowship in Plastic, Reconstructive and Aesthetic surgery from Singapore General Hospital (PGMI).

She has been working as a Plastic Surgeon for more than 10 years and she was privileged to work with many renowned Plastic Surgeons from home and abroad. Currently she is working as a Classified Specialist at Department of Burn and Plastic surgery in CMH Dhaka.

As a female Plastic Surgeon of this country, her main bulk of patients are related to Breast Surgery. She has explored each and every aspect of Breast Surgery, be that Oncological, Reconstructive or Aesthetic Surgery. She is passionate about Breast Surgery and has been able to develop expertise here and established herself as a skilled and promising surgeon in this field.

She is regularly performing Physical Beautification Operations like Liposuction, Abdominoplasty, Brachioplasty etc.

She is Specialised in the treatment and operation of Burn, Trauma, Skin and Soft Tissue Malignancies and Infections, Diabetic Foot, Congenital Anomalies etc.