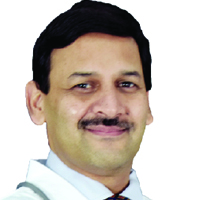 Dr. Ajay Abrol, MBBS, MS (Gen. Surgery), M. Ch. (Plastic Surgery)
Coordinator & Senior Consultant(Plastic, Reconstructive & Cosmetic Surgery)
Department: Dermatology & Venereology
Obtained his MBBS and MS in General Surgery from the Govt, Medical College and Hospital in Jammu, India.
Received super-speciality training in Plastic & Reconstructive from the Christian Medical College and Hospital in India.
Completed an International fellowship in Hand and Microsurgery at Kleinert and Kutz Hand Institute in Kentucky, USA.
Completed an International Hand fellowship at Woo Hand & Microsurgery Research Clinic, Daegu, South Korea.
He also completed a fellowship in Cosmetic Surgery at the world-renowned Mercy Hospital in Buffalo,USA.
He was also Associate Professor at Christian Medical College, Hospital Ludhiana in India.
He is the plastic Surgeon and Hand Surgeon of choice, and is also the pioneer of Evercare Cosmetic Clihic.