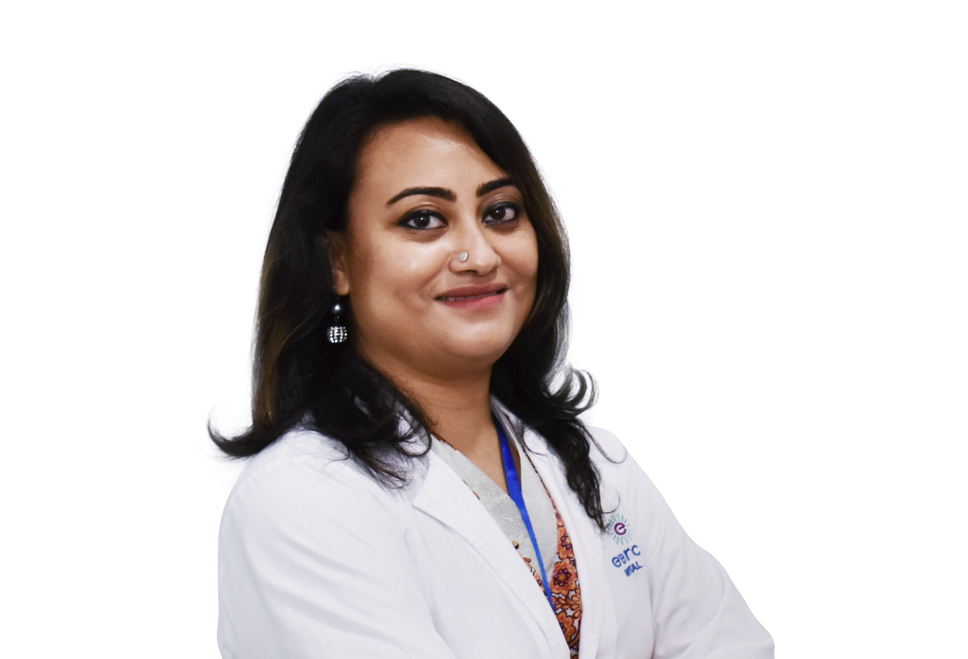 Ms. Tamanna Chowdhury, MSC, BSC (Hons.) in INFS,DU, Mph (Ongoing), and PGDM USA (Centre Kolkata).
Principal Dietician
Department: Dietetics & Nutrition
Ms. Tamanna Chowdhury completed her MSC, BSC (Hons.) in Food & Nutrition from the University of Dhaka, Mph (Ongoing) in Hospital Management from North South University, and PGDM in Diabetic Education by Project Hope USA (Centre Kolkata). She did an internship in Apollo Gleneagles Hospitals, Kolkata, India. She is trained in Special Clinical Nutrition and Paediatric Diabetes from South Korea and India. Ms. Tamanna Chowdhury is serving as the Head of Dietetics at Evercare Hospital Dhaka since 2005 Throughout her illustrious career of more than 18 years, her working areas mainly focused on Critical Care Nutrition, Diabetes, Oncology, Renal Nutrition, Children and Autism Nutrition and Weight Management. She has attended more than 29 international Clinical Nutrition Conferences/Seminars/ Workshops and also participated seven times in international case presentations. As a guest speaker, she has delivered health talks in more than 77 different local and multinational corporate houses. As a team leader, she participated more than 4 times in the World Nutrition Survey Certificate from ESPN, Australia. She has 600+ articles published in different electronic news portals and also in national dailies. Ms. Tamanna Chowdhury is the Regional Secretary (Bangladesh) at Indian Association for Parenteral and Enteral Nutrition (IAPEN) and is the General Secretary of Bangladesh Nutrition and Dietetics Forum.