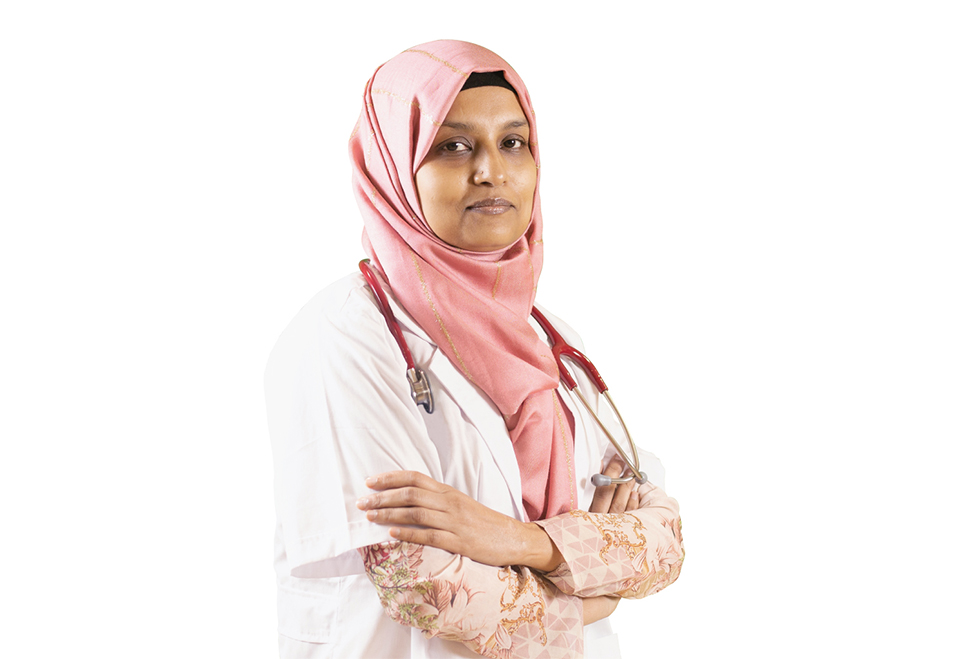 Dr. Shanjida Kabir, MBBS, MCPS, FCPS
Consultant
Department: Obstetrics and Gynaecology
Dr. Shanjida Kabir completed her MBBS from Chattogram Medical College, followed by MCPS and FCPS from Bangladesh College of Physician and Surgeon (BCPS). She has also completed a Diploma in Medical Ultrasound.
Prior to joining Evercare Hospital Chattogram, she worked as Assistant professor at Department of OBGYN, BBMH, IAHS.
She has participated in several training programs in Laparoscopy, Colposcopy and infertility and Teaching Methodology and Assessment in Medical education.
Dr. Shanjida Kabir has publications in national and international journals.
She has been awarded the Young Gynecologist Award, OGSB in 2017.
She has attended national and international seminars & conferences with scientific paper presentations.