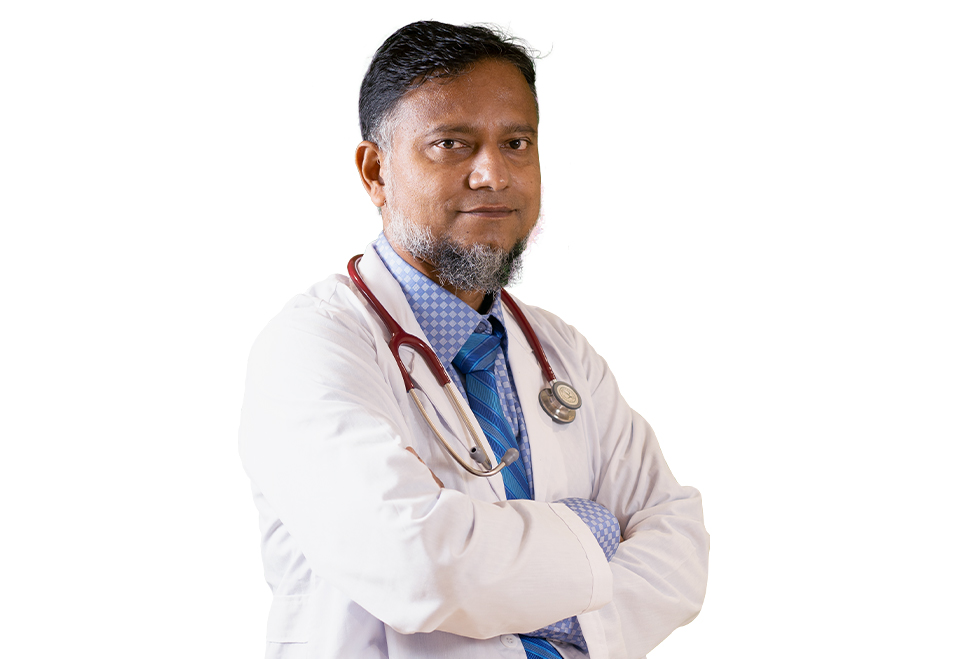 Prof. Dr. A A Mohammed Ryhan Uddin, MBBS, FCPS, MCPS (Internal Medicine)
Senior Consultant
Department: Internal Medicine
Areas of expertise
He completed his MBBS from Institute of Applied Health Sciences (IAHS), University of Science & Technology (USTC) under Chittagong University followed by MCPS and FCPS both in Internal Medicine from BCPS; and FICM in Intensive Care Medicine from Apollo Hospital Educational & Research Foundation, Hyderabad, India.
Before joining Evercare Hospital Chattogram, he worked as Professor & Head (Department of Medicine) at BGC Trust Medical College; and as Chief Consultant, Critical Care Medicine Unit at Medical Centre (Pvt) Hospital, Chittagong and Diabetic General Hospital.
He has also worked as consultant and Assistant Professor in different Govt. Medical Colleges.
He has attended many training programs through out his career on Critical Care Medicine from Bangladesh, India and Singapore.
He has numerous publications in several National and International journals.
Prof. Dr. A A Md Ryhan Uddin is a lifetime member of Bangladesh Society of Critical Care Medicine, Indian Society of Critical Care Medicine, Bangladesh Society of Emergency Medicine and Society of Medicine, Bangladesh.
He is also a member of Critical Care Forum, India.