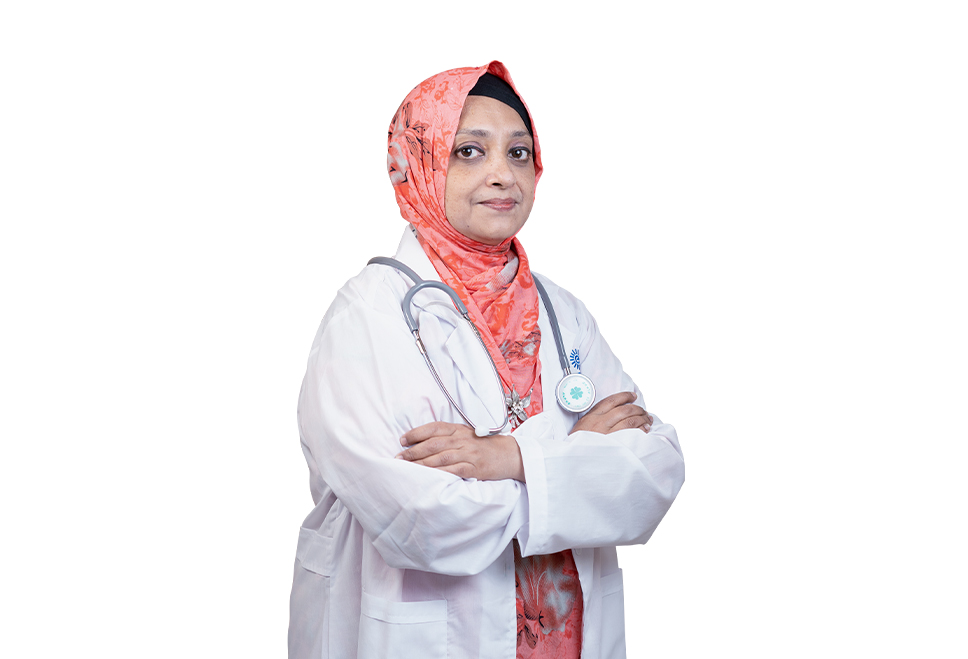 Prof. Dr. Maleka Afroz, MBBS, FCPS (Otolaryngology- Head & Neck Surgery)
Consultant
Department: ENT, Head and Neck Surgery
She completed her MBBS from Chittagong Medical College, with FCPS later on in Otolaryngology-Head & Neck Surgery from BCPS.
Dr. Maleka Afroz has work experience of 20 Years in BIRDEM Hospital, USTC and CIMC.
Her fields of interest include General ENT & Head- Neck Surgery, Micro-Ear Surgery, Micro-Laryngeal Surgery, Endoscopic Surgery, Coblation Mediated Tonsil Surgery (an advanced method of technology-based tonsillectomy operation), Management of OSAS (obstructive sleep apnea syndrome) & Sleep Apnea Surgery, management of Head Neck cases, management of Tinnitus & Vertigo cases; and management of Headache cases.
Dr. Maleka Afroz has taken advanced training in various renowned institutes at home and abroad (Kolkata, Mumbai, Bangalore, Howrah, India; Birmingham, Brighton, Bradford, UK).
She has several publications in different journals on ENT, Head & Neck Diseases.