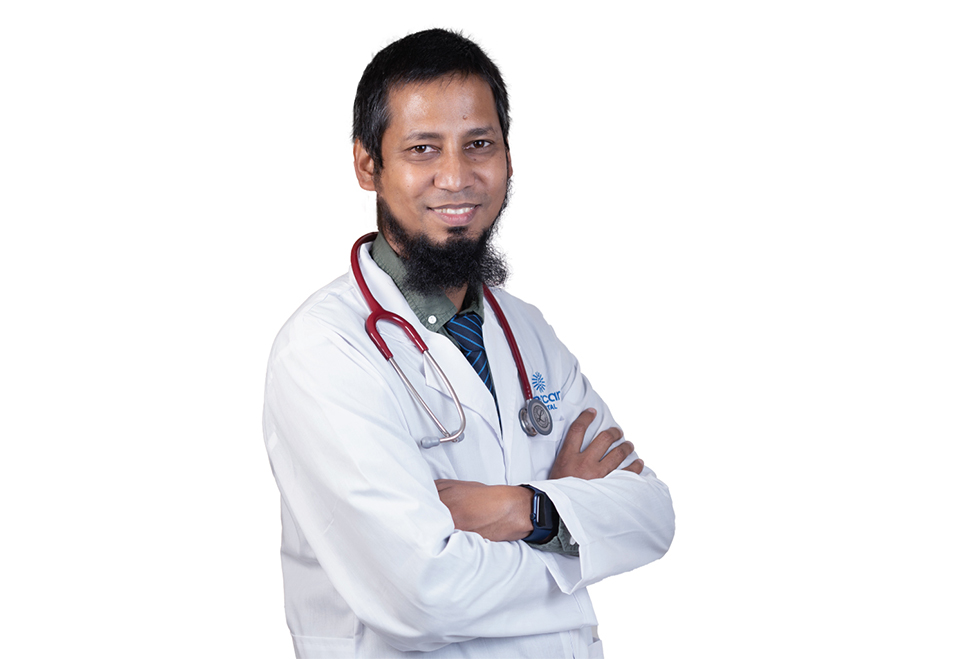 Dr. Mohammad Najim Uddin, MBBS, MCPS (Medicine), MD (Neurology)
Consultant
Department: Neurology
Dr. Mohammad Najim Uddin completed his MBBS from Chittagong Medical College, followed by MCPS in Internal Medicine from BCPS and MD in Neurology from BSMMU.
Prior to joining Evercare Hospital Chattogram, he was associated with Sultan Qaboos Hospital, Salalah, Oman as Specialist Neurologist.
Due to his passion for his field, Dr. Najim has contributed to various publications, attended numerous national & international workshops and regularly presents papers.
He has huge experience in Internal Medicine and lots of success stories in treating neuro-emergencies and neurological diseases, with special expertise in stroke, epilepsy, GBS, migraine, Parkinsonism (neuro-degenerative disease), spine disorders and multiple sclerosis.
He has comprehensive clinical experience in Hyperacute Stroke Unit from UK and in Epilepsy, Neuromuscular and hands on in Botulinum Injection technique from India.
He is skilled in Interpretation of various Neuroimaging, NCS, EMG, EEG, Management of Epilepsy & Pain Syndrome and a pioneer in Chattogram for Thrombolysis in Hyperacute Ischemic Stroke, and Botulinum Toxin Injection.
Dr. Najim is also a member of International Parkinson and Movement Disorder Society, Society of Neurologists of Bangladesh, Bangladesh Movement Disorder Society, Bangladesh Medical Association, Oman League against Epilepsy, Oman Neurology Society and Oman Medical Association.