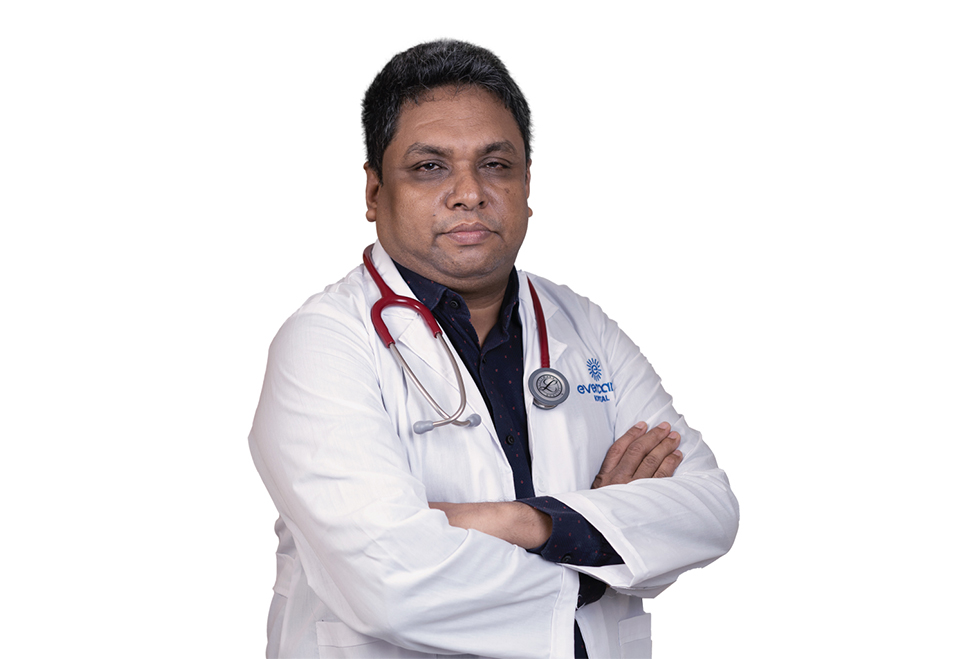 Dr. Md. Fazlee Kibria Chowdhury, MBBS (DMC), MD (Chest diseases)
Consultant
Department: Respiratory Medicine
Areas of expertise
Dr. Md. Fazlee Kibria Chowdhury completed his MBBS from Dhaka Medical College followed by MD in Chest disease.
He started his teaching career as a Lecturer in the Biochemistry department and was consecutively promoted to Assistant Professor.
Dr. Fazlee Kibria Chowdhury has participated in different national and international conferences and workshops (in India, Singapore and Malaysia).
He has numerous articles published in several reputed journals.