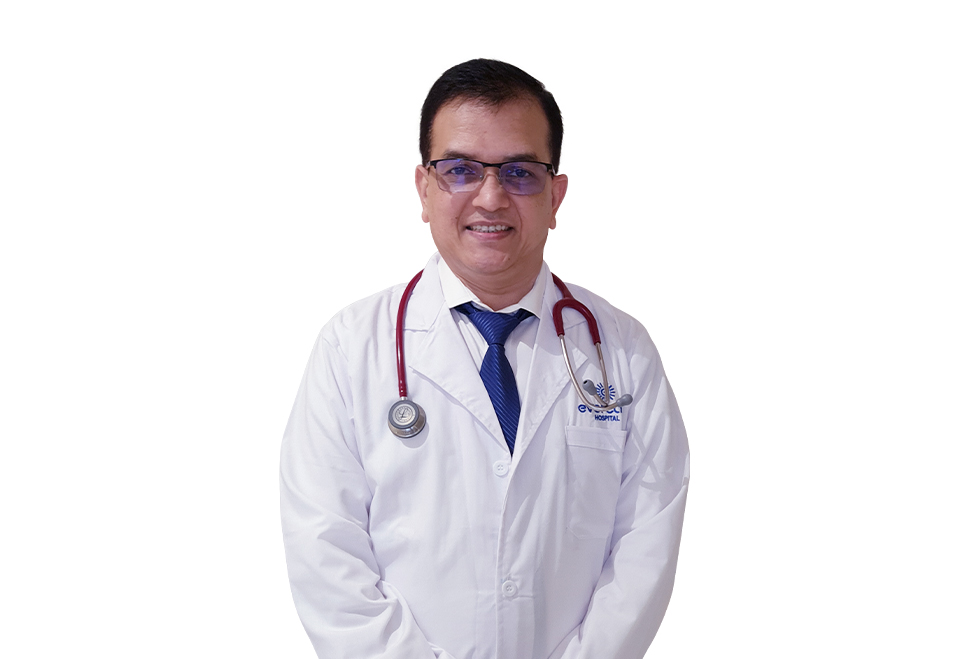 Professor Dr Shaikh Md Hasan Mamun, MBBS, FCPS (Medicine), MD (Cardiology), MRCP (London), FRCP (London)
Senior Consultant & Coordinator
Department: Cardiology
Dr. Shaikh Md. Hasan Mamun obtained his MBBS from Dhaka Medical College with distinction in 1995.
He Completed MD in Cardiology from National Institute of Cardiovascular Diseases (NICVD) in 2003 and FCPS in Internal Medicine in 2004 from BCPS.
While abroad he obtained his MRCP in 2010 on his first attempt from Royal College Physicians London, UK.
He got his FRCP also on November 2022.
He is one of the very few consultants in Bangladesh who achieved all three of these national and overseas clinical degrees.
He worked abroad in a tertiary level super-specialized government hospital in UAE for about five years as an Internist and Senior SpecialistCardiologist, where he gathered vast hands-on training experience in the field of Interventional Cardiology including Primary and bifurcation PCI, IABP, IVUS and OCT from world-famous interventional cardiologists of UAE, Europe and Japan.
Before going abroad, he was Assistant Professor of Cardiology in Chittagong Medical College where he started the Cath Lab and performed the first Coronary Angiogram in Chittagong in 2004.
Before joining Evercare, he was Professor and Head of Department of Medicine and Allied subjects at Chattogram Ma O Shishu Hospital Medical College and Senior Consultant Cardiologist at Max Hospital Chittagong.
He attended many courses and conferences on interventional and non-invasive cardiology at home and abroad.
He has long 20 years of experience in Interventional and Non Invasive cardiology with special focus on complex, multi-vessel, left main and bifurcation PCI, Permanent Pacemaker, AICD and CRTD.
He is life Member of Bangladesh Cardiac Society and Bangladesh Society of Cardiac Interventions (BSCI).