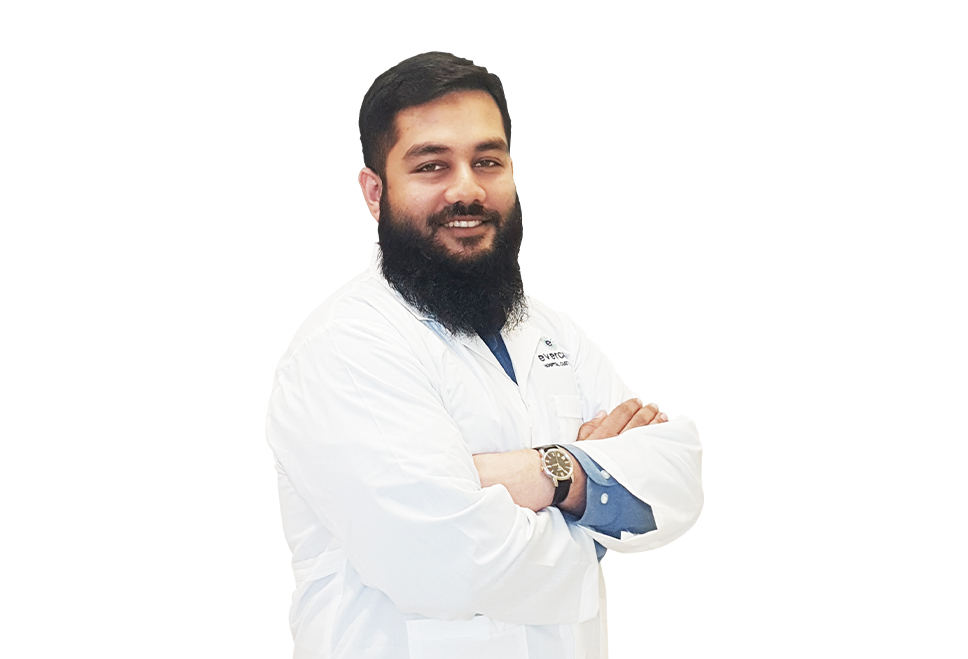 Dr. Riaz Mohammad Adham , BDS (DHAKA), MSc (Orthodontics, Malaysia)
Consultant
Department: Dental & Maxillofacial Surgery
Areas of expertise
Dr. Riaz Mohammad Adham completed his Bachelor of Dental Surgery (BDS) from Sapporo Dental College followed by MSc in Orthodontics from University Sains Malaysia.
He has worked as a postgraduate trainee at the Hospital University Sains Malaysia (HUSM) and Chattogram Medical College Dental Unit.
Dr. Riaz has several research works published in many journals at home and abroad. He has also attended many national and international seminars such as the International Association of Dental Research (IADR) and presented scientific papers.
His field of expertise includes dental braces to correct malaligned, crowded and gaps in between teeth and also in cosmetic dentistry to enhance a beautiful smile.
He is specially trained on Invisalign Dental Braces System.
Dr. Riaz is also skilled in performing pain-free Advanced Root Canal treatment. He had Endodontic training under famous Endodontist Dr. Mohammad Hammo from Jordan.
Dr. Riaz Mohammad Adham is a member of the Bangladesh Dental Society and is also affiliated with "Rotaplast International". He is also the Research & Scientific Secretory of Advanced Dentistry Chattogram.