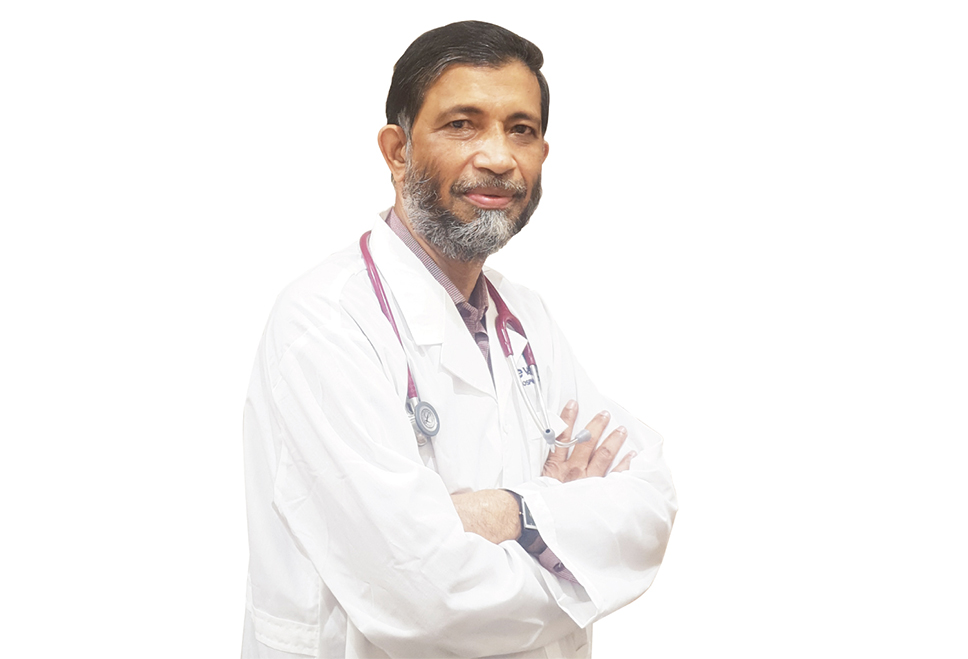 Prof. Dr. Didarul Alam, MBBS, DCH, MD, FCPS (Paediatrics)
Senior Consultant
Department: Paediatrics
Areas of Expertise
Professor Dr. Didarul Alam Obtained his MBBS degree from Chattogram Medical College in 1989. Subsequently, he has completed DCH, MD & FCPS in Paediatrics-Child health
He joined as a lecturer in Biochemistry in IAHS Chattogram in the year 1992.
Started his Paediatric carrier on Asst. registrar in USTC in the year 1994 and become professor & head of the department in 2013.
A most modern well-equipped NICU is being established in USTC under his initiative & direct supervision in the year 2007.
At present he is working as professor & head of PICU (Paediatric Intensive Care Unit) Chattogram Ma-O-Shishu Hospital Medical College (CMOSH-MC) for the last 3 years.
He has been selected as an honorable member of PICU fellowship curriculum organized by BCPS –Chattogram.
During his long thirty years teaching profession, he was an examiner and of graduate and post graduate examination.
He is an examiner of MCPS, FCPS examination in BCPS (Bangladesh College of Physician and Surgeon) in different occasion.
Near about thirty publications has been published in different national and international journals.