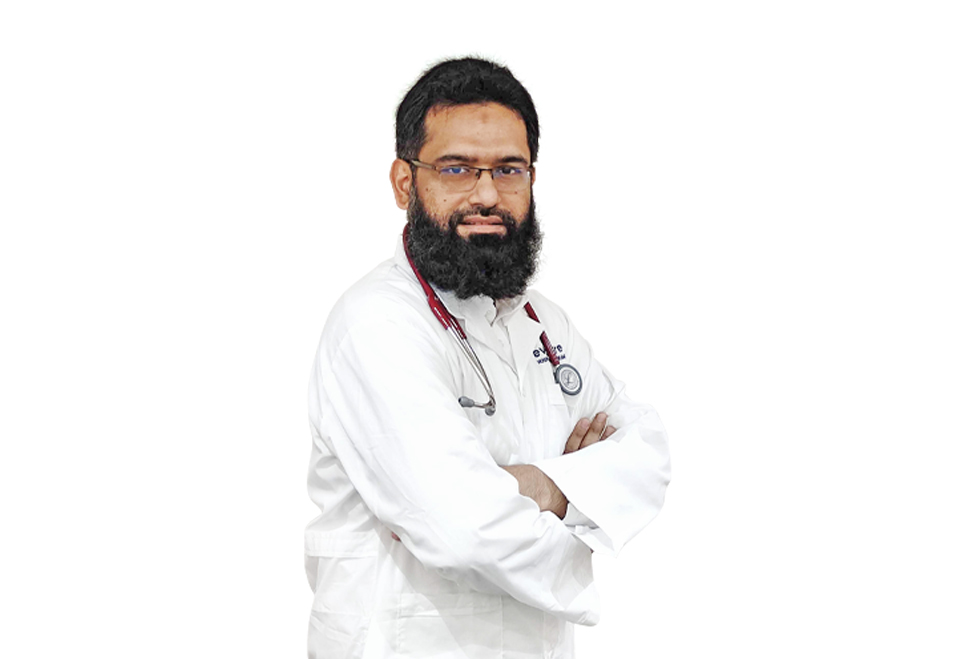 Dr. Mushfiqul Abrar, MBBS, MD (Hepatology)
Associate Consultant
Department: Gastroenterology & Hepatology
Dr. Mushfiqul Abrar achieved his MBBS degree in 2010 from Chattogram Medical College.
Later in 2018, he completed his MD degree in Hepatology from Bangabandhu Sheikh Mujib Medical University (BSMMU), Chattogram.
During his MD thesis, he has performed more than 100 liver biopsies, and his research was later published in the International Index Journal.
He is a member of the Hepatology Society, Chattogram, Bangladesh.
He has special skills and long-term experience in Gastrointestinal Diagnostics and Therapeutic Endoscopy.
He is trained in the treatment of various diseases of the liver and digestive system, including Hepatitis, Liver Cirrhosis and Liver Cancer.
Over the years he has participated in various international seminars and conferences.