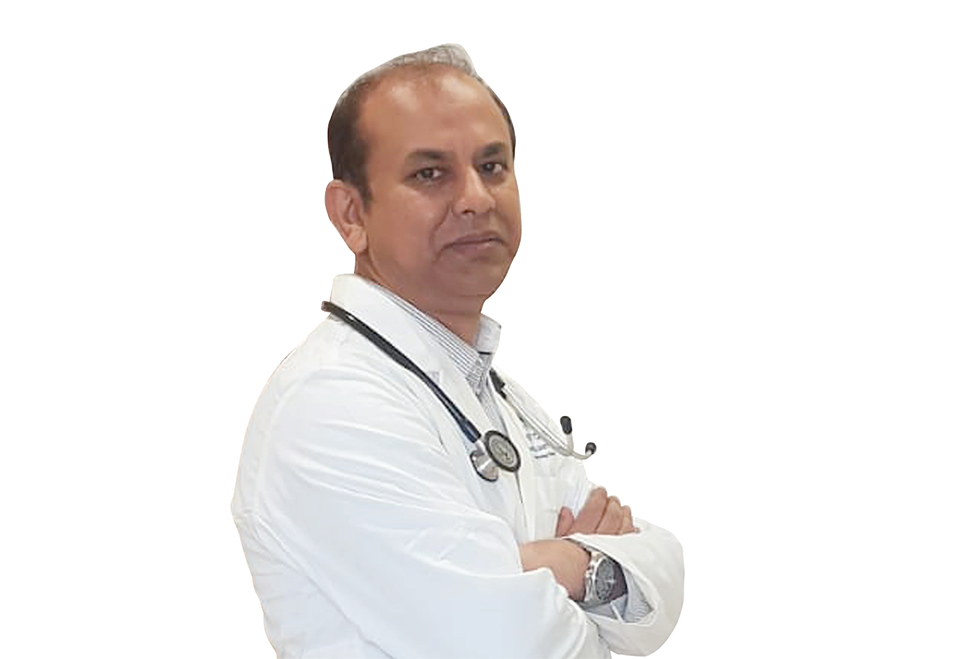 Dr. Hamidul Haque, MBBS (DMC), MRCP (UK), FRCP (London), MSc (Stroke Medicine)
Senior Consultant
Department: Neurology
Dr Hamidul Haque completed MBBS from Dhaka Medical College and worked in BIRDEM Hospital, Dhaka in ICU department for about 5 years.
He started training in UK in 2000 and completed MRCP (UK) diploma following rotations in different specialties of medicine in NHS Hospitals in England. Also completed specialist training in both neurorehabilitation and stroke medicine in UK with experience in brain injury, epilepsy, headache, spinal injury, spasticity and movement disorders.
Dr Haque completed MSc in stroke medicine in Danube University, Austria and was placed in stroke unit of Heidelberg university Hospital, Germany. He has been actively involved in research and acting as Principal Investigator of International stroke trials ATTEST-2, OPTIMAS, ENRICH-AF.
He is a member of European stroke organization (ESO), European Society of Neurosonology and Cerebral Hemodynamics (ESNSCH), British Irish Association of Stroke Physicians (BIASP) and European Society of Minimally Invasive Neurological Therapy (ESMINT).
Dr Haque has more than 20 years of working experience in UK and specialises in management of hyperacute stroke care and neurorehabilitation.