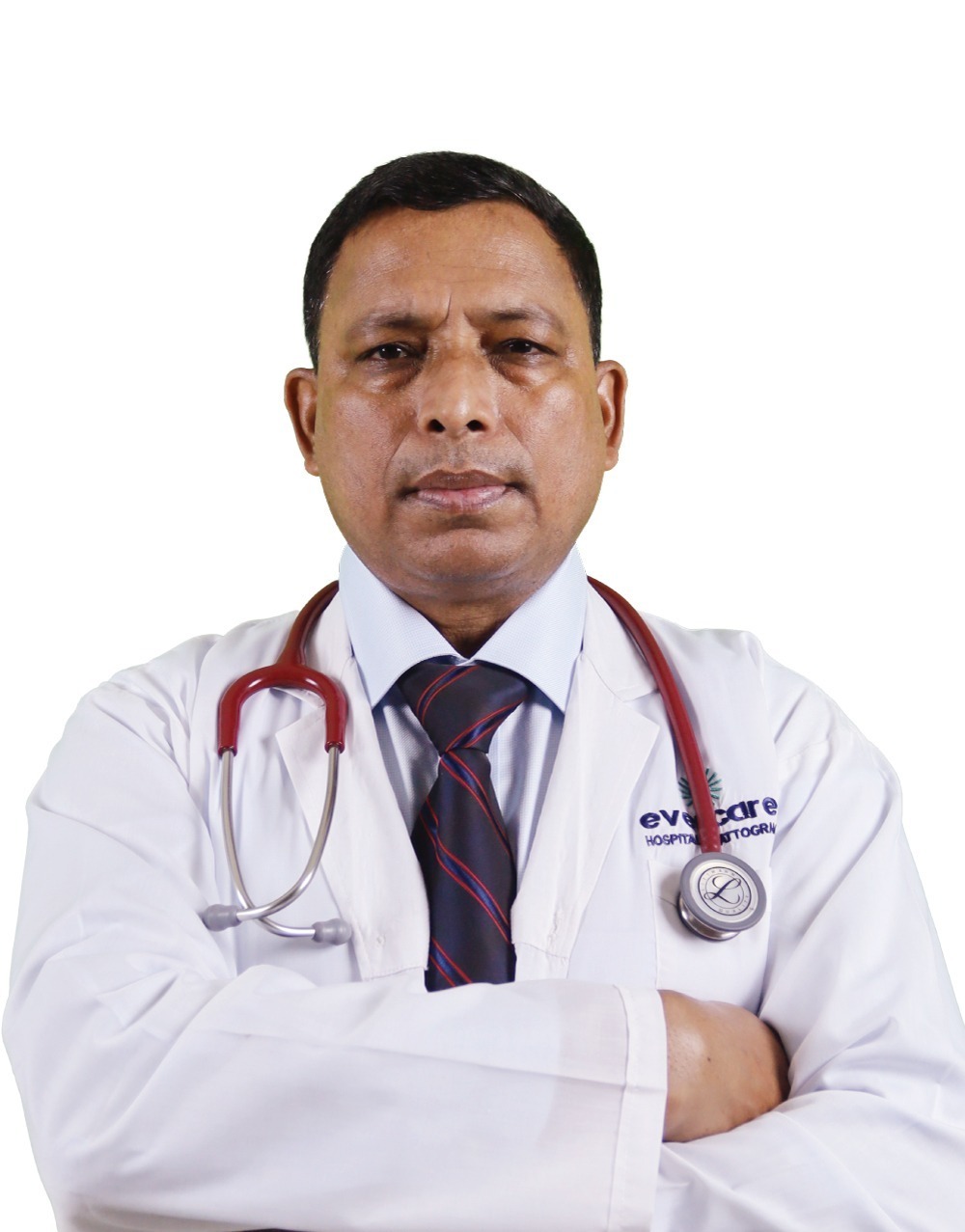 Lt. Col. Dr. Mohammod Delwar Hossain, MBBS, FCPS,DLO, MCPS, FRCS (England)
Post Doctoral Fellowship in Implantation Otology
Senior Consultant
Department: ENT, Head and Neck Surgery
Dr. Lt Col Mohammad Delwar Hossain is an experienced ENT specialist and Cochlear Implant Surgeon in Bangladesh with over 20 years of experience in the field of Otolaryngology.
He completed a Post-Doctoral Fellowship in Implantation Otology from the Tamil Nadu Medical University, Chennai, India, and an Observer Fellowship in Neuro-Otology, Auditory Implantation, and Skull Base Surgery from Queen Elizabeth University Hospital in Birmingham, UK. Additionally, he has undergone advanced training in Otology and Neuro-Otology at various institutions in Singapore General Hospital, St. Poelten University of Vienna, and World Hearing Center, Poland.
Currently, Dr. Hossain holds various appointments and positions, including Director of the Cochlear Implant program, Bangladesh Armed Forces, and the coordinator of 'Improving Hearing Health Care Sectors in Bangladesh,' supported by the Austrian Development agency (ADA).
He is a Classified ENT Specialist and Implantation Otologist CMH, Chittagong Cantonment, and an Associate Professor at Army Medical College Chattogram Cantonment. He also serves as a Consultant at Proyash Institute of Special Education and Research, Bangladesh University of Professionals. Furthermore, he works as a visiting Consultant at Dhaka Medical College Hospital (DMCH), Bangladesh Specialized Hospital, and Bangladesh ENT Hospital.
Dr. Hossain has earned various academic and professional qualifications, including FCPS (Fellow of the College of Physicians and Surgeons), DLO (Diploma in Otorhinolaryngology), from Dhaka University, and MCPS (Member of the College of Physicians and Surgeons).
He is an active member of various professional and academic societies, including the Bangladesh Society of Otology, the Indian Academy of Otolaryngology, and the Bangladesh Society of Otolaryngology & Head-Neck Surgery.
Dr. Hossain serves as the Organizing Secretary of the Bangladesh Society of Otology, an Executive Member of the Development of Cochlear Implant program in Bangladesh, supported by the Ministry of Social Welfare, the Vice President of the Cochlear Implant group of Bangladesh, and an Examiner of the Bangladesh College of Physicians and Surgeons.
Dr. Hossain is well-known for his expertise and excellent patient care.