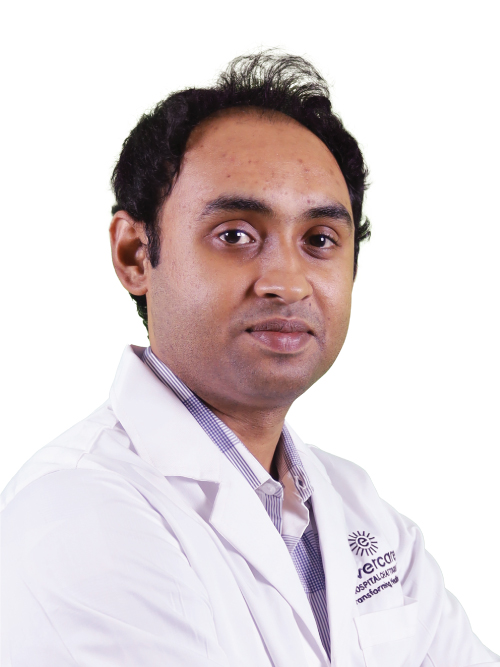 Dr. Emran Ur Rashid Chowdhury, MBBS, MD (Endocrinology & Metabolism)
Attending Consultant
Department: Endocrinology & Diabetology
Dr. Emran Ur Rashid Chowdhury obtained his MBBS from Chattogram Maa-O-Shishu Hospital Medical Colllege under Chittagong University.
He completed MD in Endocrinology and Metabolism from BSMMU (Bangabandhu Sheikh Mujib Medical University, Dhaka).
Prior to joining Evercare Hospital Chattogram, he worked as an assistant professor of endocrinology at Chattogram Maa-O-Shishu Hospital Medical College.
Dr. Emran has attended various national & international conference & training programs on diabetes and other endocrine disorders.
He has several publications on various medical journals.
He is a life member of the Bangladesh Endocrine Society (BES) & Association of Clinical Endocrinologist & Diabetologist of Bangladesh (ACEBD).
Apart from the management of diabetes, he is an expert in management of other hormonal problems like thyroid disorders, growth disorders (short and tall stature), pubertal problems (early and delayed puberty), obesity, PCOS, endocrine hypertension, etc.