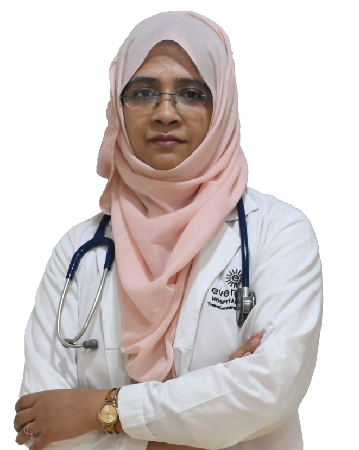 Dr. Quazi Smita Haq, MBBS, MD (Hematology)
Associate Consultant
Department: Hematology & BMT Center
Dr. Quazi Smita Haq earned her MBBS degree from Mymensingh Medical College. She completed training in internal medicine at Dhaka Medical College Hospital in Dhaka, where she later completed MD (Hematology) in the department of Hematology and BMT.
She joined Evercare Hospital Dhaka (Former Apollo hospital) in October,2018. Besides treating both benign and malignant hematological disorder, she has special interest in stem cell transplants. She has experience of performing around 70 transplants (both autologous and allogeneic).
Dr. Haq has publications both in national and international journals of repute.