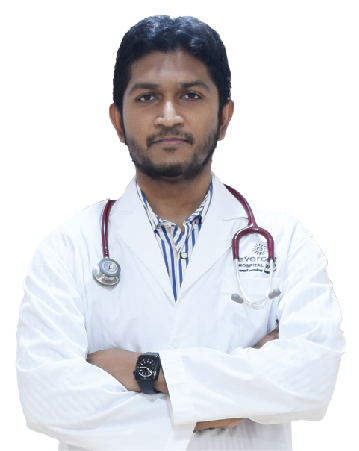 Dr. Masba Uddin Chawdhury, MBBS, MD (Hematology)
Attending Consultant
Department: Hematology & BMT Center
• Dr. Masba Uddin Chowdhury did MBBS from Jahurul Islam Medical College and MD (Hematology) from Bangabandhu Sheikh Mujib Medical University (BSMMU), Dhaka.
• He has been working as Hematologist at Evercare Hospital Dhaka (former Apollo Hospital Dhaka) since April 2019.
• Besides treating benign and malignant hematological disorders he performed more than 60 stem cell transplants (both autologous and allogeneic transplants).